Fab Flash: Valentino Fined for Tax Evasion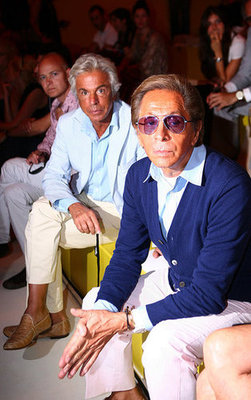 Valentino may well have retired from the world of fashion but today he and his business partner, Giancarlo Giammetti, will receive a 33 million euro charge for tax evasion in the Italian district of Lazio.
The charge is incredibly serious and could result in a prison sentence if the full amount wasn't paid. This seems unlikely because of his age (Valentino is 76) but the news should not be taken lightly. Managing director of Valentino's and Giammetti's office in London, Ronald Feijen, told WWD, "They are highly surprised by the position taken by the Italian authority and they will take the appropriate action accordingly."
The problems arose because of a change in residence whilst keeping the majority of their business operations in Italy. Valentino is not the first fashion house to be accused of tax evasion. Dolce and Gabanna have recently been under fire and Roberto Cavalli was cleared of such accusations in 2002.