Fab Flash: Vivienne Westwood Designs Graduation Gowns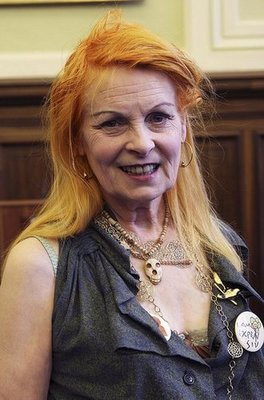 Seems that eccentric British designer Vivienne Westwood has developed a bit of a soft spot for university. Recently she was awarded an honorary degree from the University of Dundee. She has also designed a range of graduation gowns for Kings College, London.
Both the capes and gowns were designed by Westwood and will be worn by students later this month. There will be 20 different robes of varying colours (depending on the subject) and each will feature a King's College London lion button on the shoulder.
Westwood commented: "Through my reworking of the traditional robe I tried to link the past, the present and the future. We are what we know."
I wonder if all this academic experience will influence her next collection?
Source