Fab Flash: YSL Spread the Love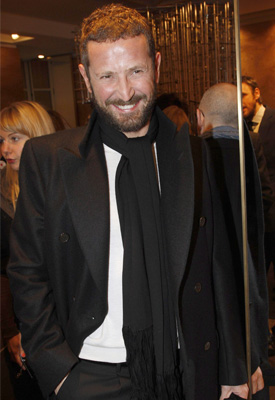 This Valentines Day Yves Saint Laurent are sharing the love as they chose the romantic day to launch their popular "Manifesto." More than half a million copies of the free publication will be handed out on the streets of Paris, New York, London, Milan, Tokyo and Hong Kong. There will be an added bonus for 200 people in each city as they will include a cotton tote and a USB stick.
This will give people access to the Spring 2009 ad campaign starring Claudia Schiffer which was shot by Inez van Lamsweerde and Vinoodh Matadin.
Will you be trying to track down a copy of The Manifesto?
Meanwhile, the late Yves Saint Laurent's art collection has come to London ahead of the Paris auction next month. The 700 pieces are on show at Christies and the sale will raise funds for global Aids research.