Fab Read: The Beautiful Fall by Alicia Drake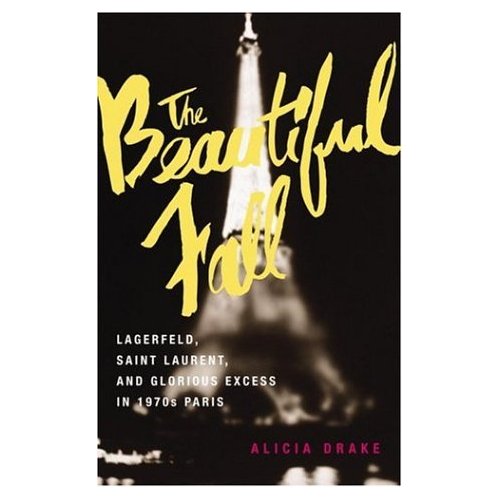 If you're at all interested in the history of fashion in the twentieth century then you need to read The Beautiful Fall. Recalling the hedonistic lives of the late Yves Saint Laurent, Karl Lagerfeld and their respective close circuits of friends the book is packed with scandal. It begins when the designers are young having recently arrived in Paris and are competing against each other.
Yves is ahead of the game at first taking over at Christian Dior whilst Karl works hard to establish his own style but as the book continues is tilts much more in Karl's favour. The book is incredibly well researched by Drake who attempts to understand the lives of the pair and documents their lives in parallel.
She produces a good analysis of both the relationship between Yves Saint Laurent and Pierre Berge and that of Karl Lagerfeld and Jack de Bascher. Neither Karl nor Yves would actually speak with Drake for the book despite her best efforts. The book definitely confirms what you already suspected about both designers; that they're arrogant, self-obsessed and lost in a world of glitz, glam and showbiz.