Fab Read: The Carrie Diaries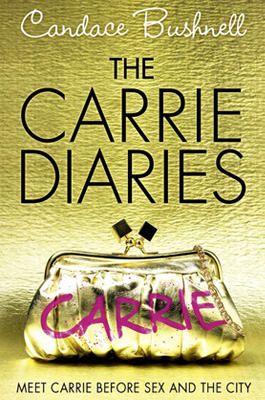 The Carrie Diaries (£6.99) by Candace Bushnell, is the prequel to her famous Sex and the City novel. Whilst this isn't officially a fashion book, you don't get Carrie Bradshaw without a bit of quirky styling. The Sex and the City series, with a little help from Patricia Field, left women all over the world envious of Carrie's enormous closet.
This book explores Carrie's final High School days and ends as she arrives in New York. The books are rumoured to be loosely based on Bushnell's own life and there are many comparisons to be drawn. The book is classed as teen fiction, but don't let that put you off. I literally couldn't put this down when I was reading it and it's super easy to read so I finished it very quickly. The characters are great and really well developed, particularly The Mouse who was by far my favourite.
It doesn't line up perfectly with the TV series (if you're as obsessed as I am you will notice that her family background isn't exactly the same), but it's pretty close. The descriptions of Carrie and her friends outfits will definitely give you a few style tips and leave you hoping they make this in to a movie.
I think this book will appeal to a wide range of women and will definitely fill the impatient void that most of us have whilst waiting for the next film. Will you be picking up a copy of The Carrie Diaries?