Fab Site: CatwalktoCloset.com
Each season it's a good idea to just buy a few key designer pieces and then bulk it out with High Street staples. This is the most cost effective way to keep on trend. However, if you suffer from that mid season slump when you find yourself lusting after one more designer piece then CatwalktoCloset might be the site for you. The site brings reduced price designer clothing to you offering classic labels such as Marc Jacobs, Balenciaga, Anna Sui and Christian Louboutin. The pieces are genuine discovered through extensive sourcing via press or buyer samples.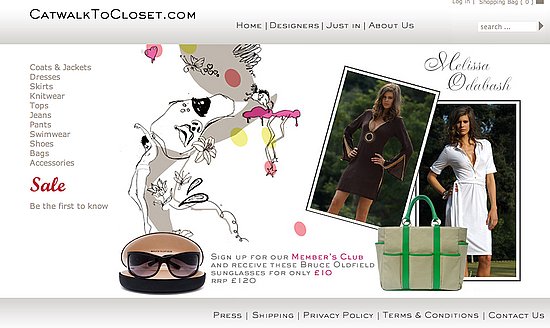 Sometimes there are a number of items, sometimes only one, and when it's gone, it's gone. It's a great site to keep checking back to incase there is any new stock, they also have a sale section meaning you can get an even bigger bargain! Below are literally just a few of the bargains currently on offer.