Fab Site: Net-a-Porter.co.uk
Net-a-Porter more or less invented online shopping. Well, that's not strictly true but they are the largest online stockist of designer clothing and claim to ship to almost anywhere in the world. They have recently revamped their website making it easier to access Net-a-Porter's 200+ designers. They also have a magazine section that has been improved showing the latest trends.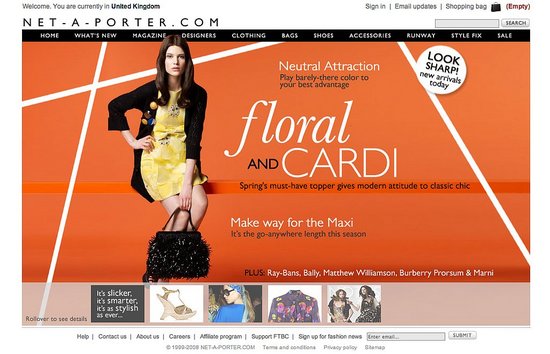 If you've never been on the site then I strongly recommend checking it out right now, if only to see what the catwalk items actually look like. It's a great way to see designer collections without plucking up the courage to go to a Bond Street boutique! See below for just some of the items on offer.