Fab Worthy: Bravissimo Swimwear
Although at times it may feel like it, Summer is not over yet! There are still a few weeks of August left and I'm already hearing hopeful whispers of an Indian Summer. This means there is still time to update your swimwear collection! Hoorah! Although there are many nice bikinis on the High Street you often have to buy them as a set which when considering size, becomes a bit of a nightmare. The size of your waist/hips isn't necessarily the same as your top half so this can pose many problems.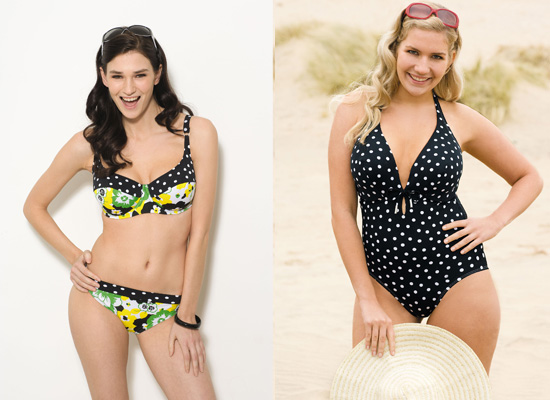 This no longer needs to cause an issue as Bravissimo sell a great range of underwear in a wide range of bra sizes. For example, this underwired halterneck swimsuit by Kalyani is available in sizes 30 to 38 in D to G cup (£49). The bikini pictured here is also by Kalyani and is available right up to a K cup (£36) with matching bikini bottoms in sizes 8 to 18 (£20). Find out where your nearest store is here.