Fab Worthy: Heart Tie Up Flip Flops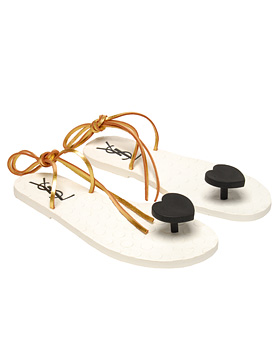 These YSL heart flip flops have appeared in nearly every magazine but I still couldn't resist sharing them with you. They're so cute and surely the perfect holiday shoe? They're available in white or yellow (£105) and are made of plastic with leather straps which ties around your ankle.
They're so adorable. Definitely require a perfect pedicure as your toes would be truly exposed and probably only suitable for daytime wear. You could team them with a funky maxi dress or cropped jeans.