Fab Worthy: Loop Boom Box Clutch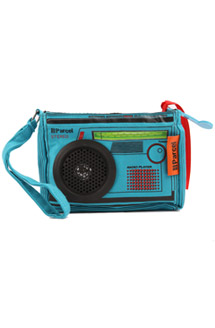 The only thing better than something that looks cool is something that looks cool AND is practical, right? Well that's where this Loop Boombox Clutch comes in. Not only does it make a funky bag for going out but it will also play your music whilst you travel around.
Simply attach your MP3 player of choice and then you can literally take the party with you! All this fun for just £16 from Urban Outfitters. It will be like reliving the '80s when people used to carry stereos (or ghettoblasters as they were then known) on their shoulder except more chic!