Fab Worthy: Sonia Rykiel Spring Collection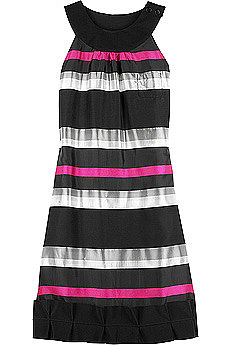 Paris Fashion Week Fall 2008 was a bit of a disappointment for myself although one collection that particularly stood out was Sonia Rykiel. Rykiel stuck to what she knows best drawing on a vast colour palette with plenty of funky detailing and clashing tones. Her fall collection will not be available for a few months but the Spring line is just as much fun. Sonia by Sonia Rykiel is very reasonably priced and aimed at a young audience.
I particularly love this trapeze dress (left, £230) which is great for Spring evening parties when it's not quite warm enough for Summer dresses, also the butterfly sweater dress (£160) which makes daywear easy.