A Fabby Halloween: Jordan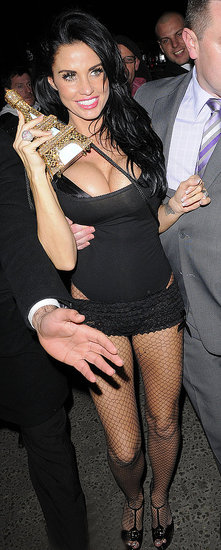 When preparing for a Halloween party I can never forget that scene in Mean Girls when Cady (Lindsay Lohan) turns up to a party dressed as a scary "ex-wife". In the movie she says, "In girl world, Halloween is the one night a year when a girl can dress like a total slut and no other girls can say anything about it."
I couldn't agree with her more and that's why I think that dressing up like a cheeky minx would be fun. This year I'm thinking about dressing up as the risqué Glamour model Jordan.
Just last week she was out painting the town red with Paris Hilton in little more than a pair of ruffly knickers! If you're really brave then actual lingerie is the best way to achieve this look otherwise opt for uber-short hot pants.
Joke shops offer very amusing fake boobs and I particularly liked this inflatable pair (£3.59)! See below to get the Jordan look this Halloween.