Fabworthy: Benoite Dress by Reiss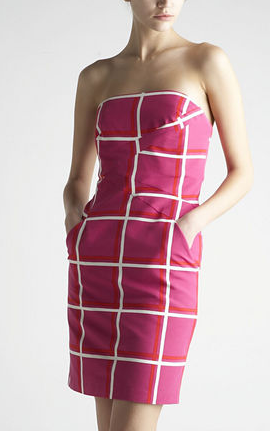 Ordinarily I don't look to Girls Aloud for style advice but when I saw Nicola Roberts sporting this adorable pink dress on the red carpet I couldn't get over how cute it looked. It made Nicola look like a doll, although admittedly that was possibly due to her petite frame.
I recently saw the angular checked dress (£159) in the Kings Road branch of Reiss and couldn't resist showing it to you. It's perfect for a summer party or a stand-out wedding outfit. You could team it with a belt as Nicola did or wear it with a plain bolero.