Is This the Face (Coat) That Launched a 1,000 Doppelgängers?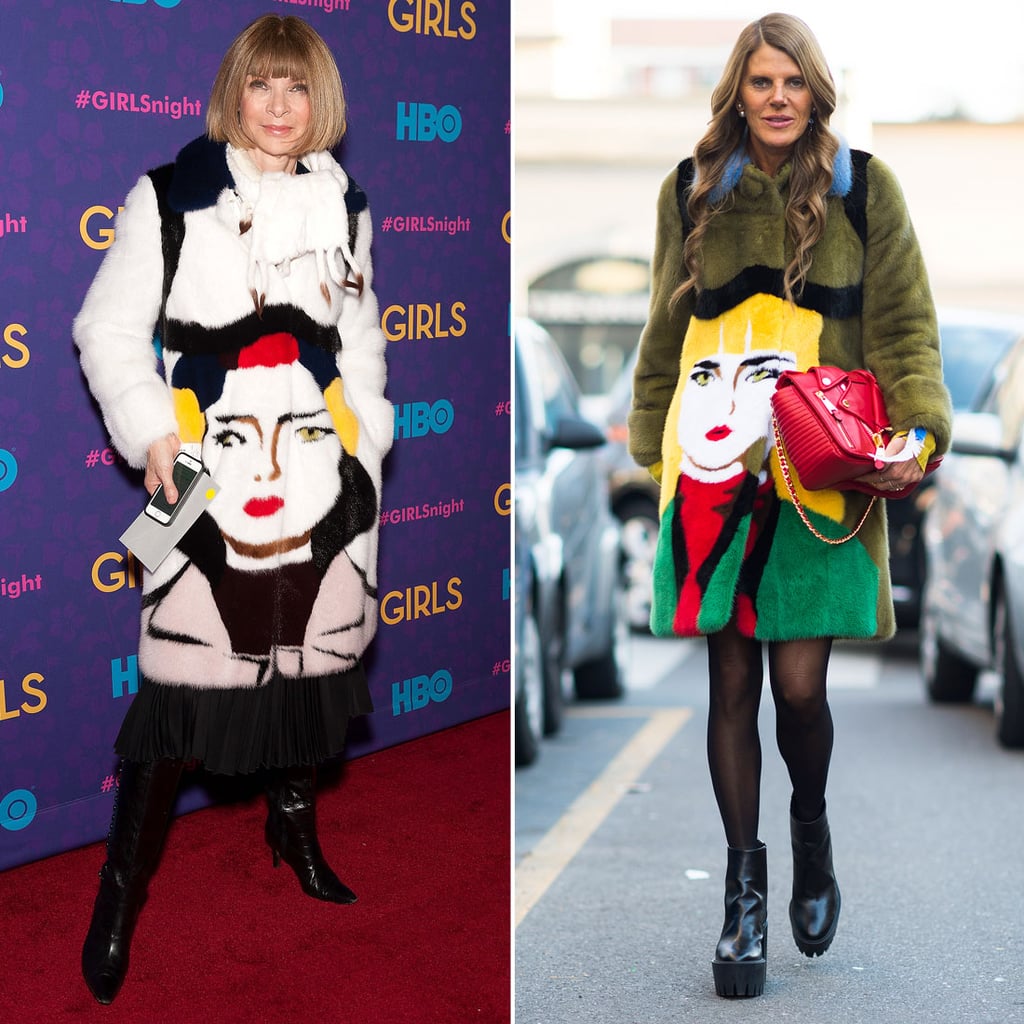 Let's face it — when there's a hot-ticket item in the fashion world, it's bound to be worn more than once and by more than one style setter. Both Anna Wintour and Anna Dello Russo proved that this season that item might just be this pop-art face coat from the Prada Spring 2014 collection. The Vogue editor in chief showed up to the NYC premiere of Girls sporting the look, while Dello Russo was photographed on the streets of Men's Milan Fashion Week in hers.
We can hardly blame them; the splashy fur coat is a certified statement-maker, which we suspect will make it a popular choice when the style crowd hits the streets for Fashion Week. But while we're waiting to see how many more doppelgängers this piece inspires, tell us: which fashion fixture wore her Prada best?