Fashion Business Quiz
Who Owns What in the Fashion World?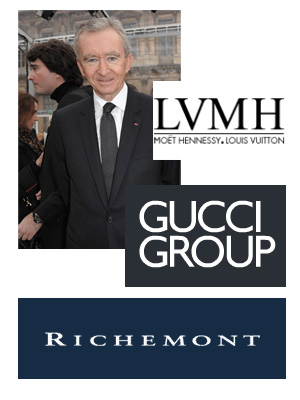 As we coo over gorgeous dresses at catwalk shows, there is some serious business going on behind the scenes. Fashion is a multi-billion pound industry and there is a lot of structure in place to protect some of the biggest names in the industry. Whilst the designers concentrate on being creative, their design houses are backed by major investors.
LVMH and the Gucci group are the two largest organisations, but they're not the only corporations with investments in la mode. How well do you know the fashion industry? Take my quiz to find out who owns what in the fashion world.
Who Owns What in the Fashion World?
Who owns Stella McCartney's fashion house?