Fashion Films in London
On Our Radar: Birds Eye View Film Festival 2009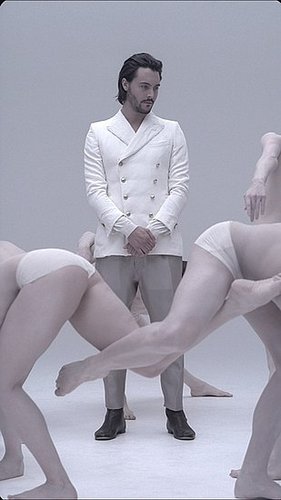 Designers are increasingly opt for presentations instead of catwalk shows, making fashion films even more important. Just yesterday Gareth Pugh shocked in Paris by not staging a runway presentation (as expected) and instead opting for a video.
This month the Birds Eye View film festival comes to London for the fifth time showcasing the medium and exploring it's use in the world of la mode.
I attended one of the shows last year and found it very interesting and enjoyable. It's held at the ICA and kicks off on Friday. The most important screening for me will be Fashion Loves Film on Thursday 12th March from 9-11pm.
This will include pieces put together by Basso and Brooke, and Cassette Playa's Carrie Mundane. They will also screen Sarah Chatfield's tribute to YSL, and Katerina Jebb's to Givenchy. Tickets are £8 and available here.
Image courtesy of Birds Eye View