Fashion Fringe 2009 Launch Party with Claudia Schiffer, Natalia Vodianova and Donatella Versace
Behind the Seams: Fashion Fringe Launch
Last night, the 2009 Fashion Fringe competition launched in London with a star studded party. It was hosted by Vanity Fair, Donatella Versace and Colin McDowell who began the search for the next big name in fashion. Donatella resumed her position as honorary chairperson and revealed support for 2009 from a range of guests including Natalie Massenet of net-a-porter, Antoni Burakowski, of Antoni and Alison, and Grazia's Paula Reed.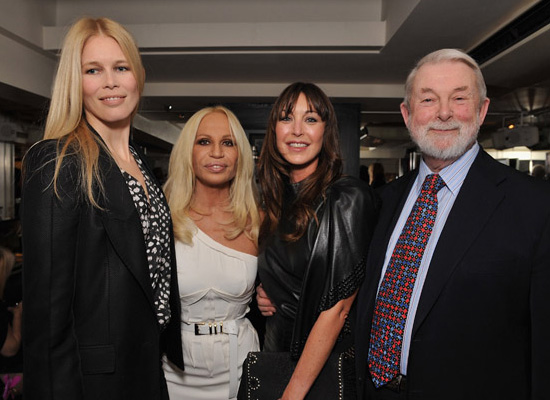 Natalia Vodianova, Claudia Schiffer (if you like her look recreate it for less here), Roland Mouret and Holly Branson also attended the party. This year they added an accessories category to the competition which is chaired by Tamara Mellon. She commented, "I am proud to support emerging British talent and bring the winner of the Fashion Fringe at Covent Garden Accessories award under the helm of the creative team at Jimmy Choo."
To see further images, just read more.