Fashion Fringe Winner Eun Jeong Spring 2010 at London Fashion Week
London Fashion Week, Spring 2010: Eun Jeong
This time last year, Eun Jeong was crowned the winner of Fashion Fringe 2008 as her label Go By a Secret Path beat off competition from the likes of William Tempest to receive support from some of the industries biggest names. She received £100,000 as financial support towards her label and today she appeared on the main London catwalk.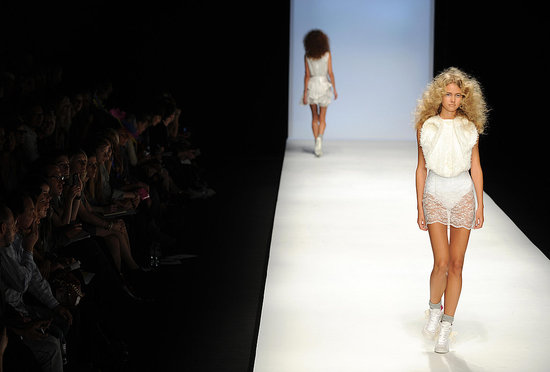 The line was entirely cream, white and silver using soft, delicate fabrics like lace and silk. There was a dreamy feel to the collection which mainly consisted on mini dresses. Models walked down the catwalk showing off the soft folds and pleats of Jeong's designs often complete with trailing drapes. Overall, a delightfully feminine line.
To see more images from the collection, just read more.