Favourite TV Style Mavens
Who Is Your Favourite TV Style Maven?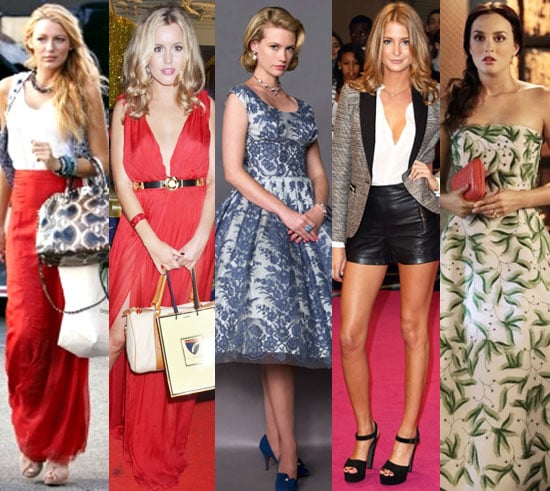 In the spirit of the new round of television programmes gearing up again this Autumn, I thought I'd get everyone as excited as I am about the drama, beauty, and fashion that is such a big part of each new season. I love Gossip Girl for its over-the-top New York looks; Made in Chelsea for its posh, yet current, British edge; and Mad Men for its impeccable attention to detail during the '60s era. The shows, of course, wouldn't be the same without the gorgeous leading ladies of the silver screen like Blake Lively, Caggie Dunlop, January Jones, Millie Mackintosh, and Leighton Meester, who all bring their own unique attitude along with style. Out of these five telly fashionistas, whose wardrobe do you like best?
Image Sources:
The CW
and AMCTV