Fearne Cotton Accused of Dressing Like Harry Styles
Harry Styles Approves of Fearne Cotton's Wardrobe Choices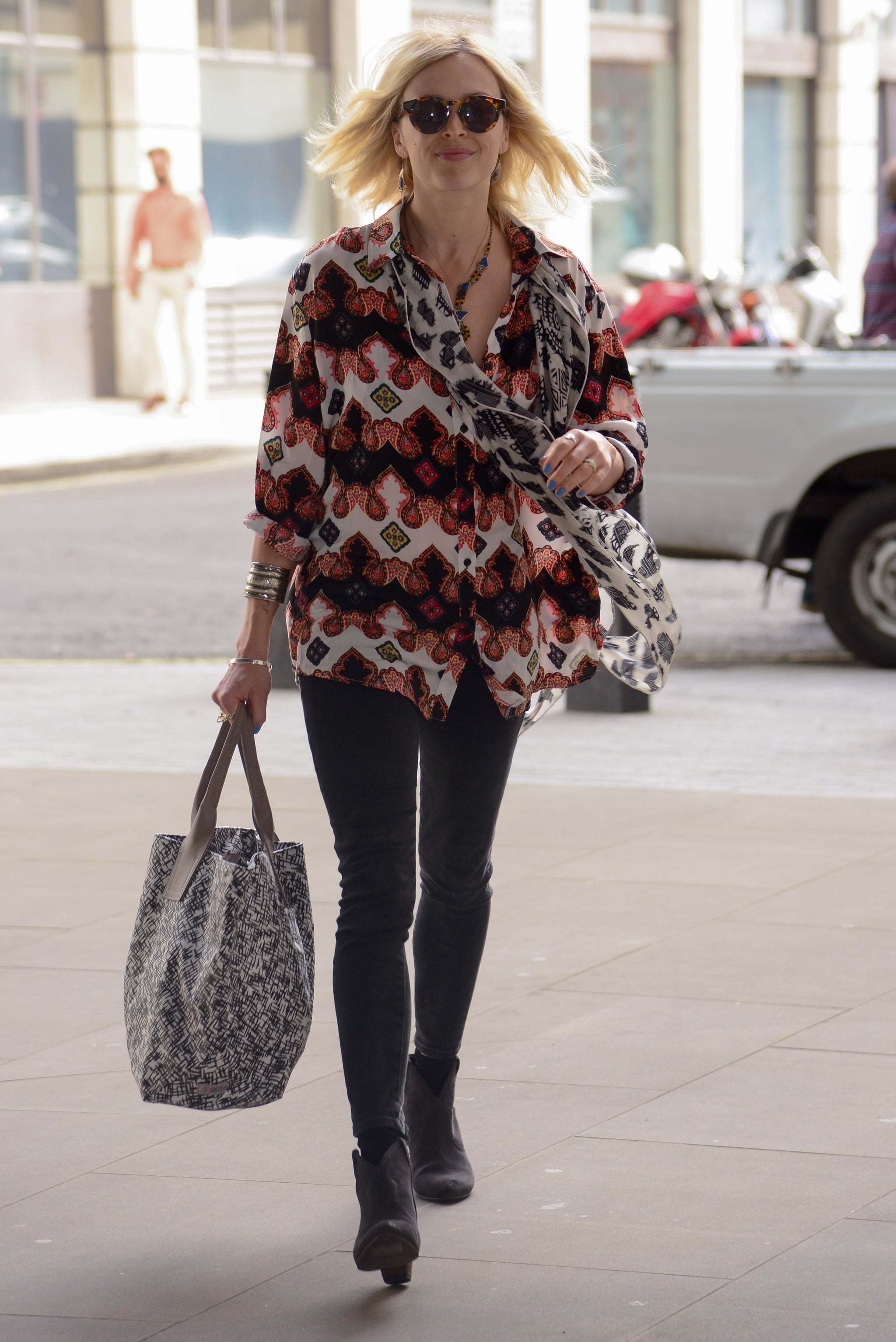 Source: Getty / Harlem Mepham
It's no secret that Nick Grimshaw and Harry Styles are best mates, so when the Twitter account for Grimmy's breakfast show shared a photo of fellow Radio One DJ Fearne Cotton asking why she'd come to work dressed as Harry, we couldn't help but giggle. Fearne walked the daily gauntlet of photographers on her way to work wearing a '70s-style printed shirt from Daisy Street with a long scarf, skinny jeans, and boho bangles. And we have to admit we do see the resemblance to a certain favourite look of Harry's, most recently sported at Louis Tomlinson's mum's wedding in a slightly darker iteration.
It looks like Harry didn't mind the comparison, though. He immediately took to Twitter to compliment Fearne on her bargain £18 blouse (which should be back in stock soon)!
@R1Breakfast @Fearnecotton I like that shirt.

— Harry Styles. (@Harry_Styles) August 5, 2014
Of course, we all know where that rock-and-roll wardrobe inspiration really comes from, don't we?
Source: Getty / Ben A. Pruchnie