Fearne Cotton Launches Clothing Collection
Fearne Cotton Designs A Very Cool Clothing Collection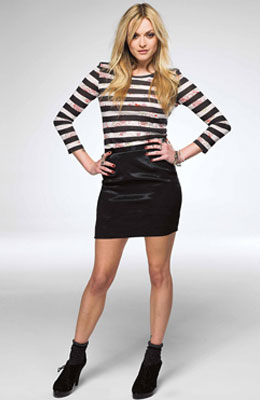 Fearne Cotton has some very big shoes to fill as she follows in the wake of bestie Holly Willoughby, Peaches Geldof and Jasmine Guinness as a guest designer for the brand Very. Her 15-item clothing line is available now at affordable prices. Fearne said,
"I am really excited about launching my collection with Very. I have really enjoyed the entire process from start to finish and working with Holly and the other designers has just been fantastic. I like to be adventurous in my style choice and I really think a lot of my personality is reflected in the range. I hope that Very customers enjoy it as much as I did designing it!"
The range includes everything from skinny jeans, to two fabulously fun coats. However, my personal favourite is the Taffeta Puff Ball Skirt (£35) as it's such a great party piece!
You can buy the collection here , and to view pictures of style maven Fearne looking adorable in her duds, just read more.