Fearne Cotton with Scarf Tied to Her Handbag
Do You Personalise Your Accessories?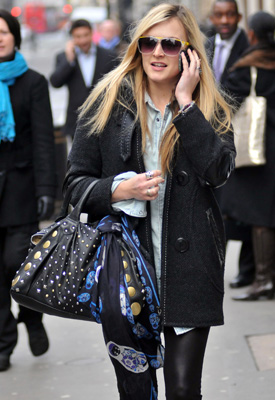 Fearne Cotton was spotted grabbing some lunch earlier this week with her studded handbag. The radio and TV presenter customised her accessory slightly by tying a long funky skull print Alexander McQueen scarf to it.
I have been known to add scarves to my handbag to create a similar look, and there are many other ways for your to customise including using badges and applique studs. Do you personalise your accessories?