Female Singer Wigs at the 2011 MTV Movie Awards
Whose Wig Made a Bigger Statement at the 2011 MTV Movie Awards?
Female rappers Nicki Minaj and Lil Mama both wore bosom-busting frocks to the 2011 MTV Movie Awards last night and paired them with false lashes and kohl eyes. However, they had more in common than clothing and makeup, as they both decided to rock blunt-cut bobbed wigs, too. Whilst Nicki's was jet black and Lil Mama's platinum blond, I feel like this Louise Brooks style flatters both. Out of these two wigs, which do you think looks the boldest?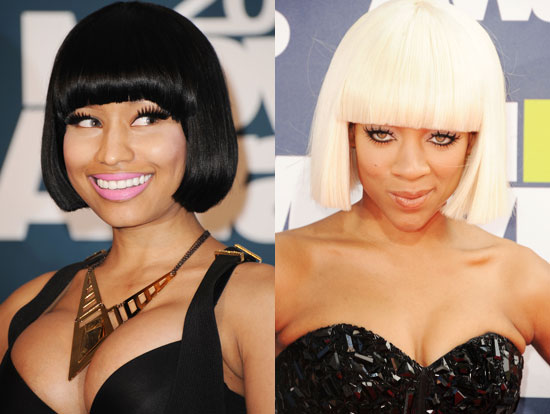 See more fashion and beauty polls from the evening here!