Found: Alesha Dixon's Necktie
Found: Alesha Dixon's Necktie
Alesha Dixon was one of the best dressed on the Brit Awards red carpet last night. She managed to get the right balance between glamour and rock chick, not least with a sequined blazer and star neck tie. The latter, which slightly resembles a ribbon rosette was created by Danish designer Kamilla Antonio. It's available in a variety of colours including black, dark purple and coral for £90.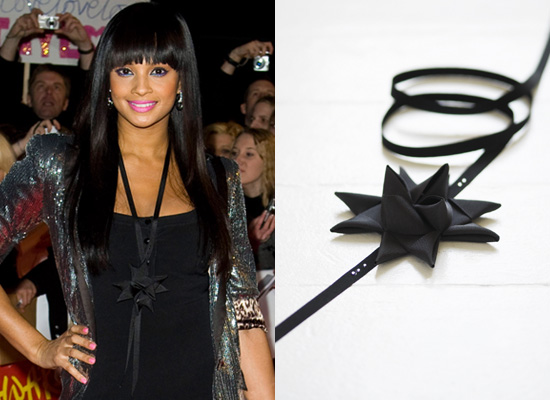 To find out how to get your hands on Alesha's necktie just read more.
Kamilla sadly doesn't have an online shop just yet, but if you drop them an email at shop@kamillaantonio.dk and state which style and colour you would like along with your address they will get in touch with you.