Freaky or Fabulous? Sass & Bide Rats Leggings
Freaky or Fabulous? Sass & Bide Rats Leggings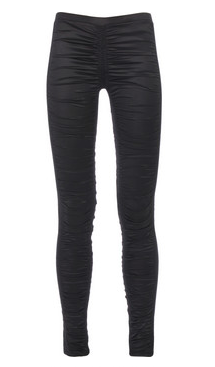 When Alex Curran stepped out in these leggings earlier in the month I was slightly horrified. But now having taken a step back and realised that she was tackling many trends head on, I'm not quite so appalled!
They'd look best with heels (like Alex demonstrates) but maybe with a longer top or structured jacket.
I am mainly freaked out by these Sass & Bide rats leggings (£95) because of their name. They really do resemble a rats tail which is slightly disgusting but what do you think, freaky or fabulous?