Fringe Benefits: The Most Flattering Bangs For Your Face Shape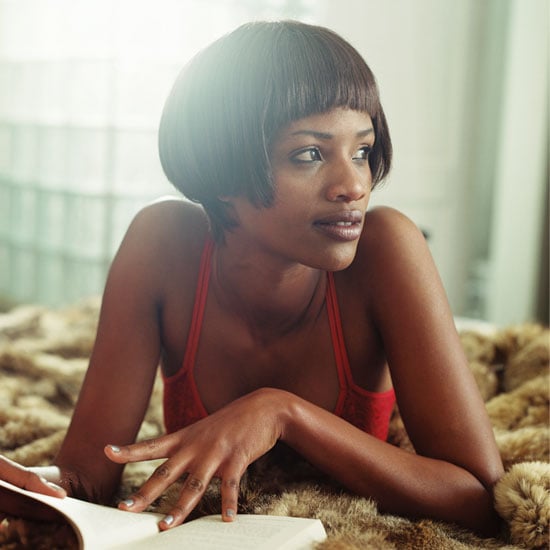 When it comes to haircuts, one of the main goals is to choose a style that complements your bone structure, and when it comes to bangs, a similar approach rings true. "There are so many styles of bangs: short, over the eyebrows; long under the eyebrows; blunt; layered; tapered around the face; and asymmetric," explains Lavette Slater, The View's key hairstylist. But if you have a small forehead, for instance, full-on bangs can tend to hide your mug. If that's the case, Slater recommends parted or layered fringe feathered off of the face. Check out the rest of tips for getting the best bangs for your particular face shape when you keep reading.
Oval:
Lucky you, because an oval-shaped face can wear just about any hairstyle or fringe and look great.
Round:
In terms of cuts, go with a bit of length in the crown to create height, and in terms of bangs, Slater suggests doing parted bangs to create length. If you want blunt bangs, Slater advises going with long hair on the sides to give the illusion of length.
Oblong:
Thick, blunt bangs look great on oblong faces, particularly when paired with a cut that's full on the sides and cheek area.
Square:
For square foreheads and jaws, Slater recommends a parted or side-swept fringe with the hair around the sides covering the cheek and jaw area. "Length around the jawline is imperative to soften the sharpness of the jaws," she says. Also consider a precision cut around the face with parted bangs.
Heart:
To create balance, try a parted fringe, layers around the temple area, and fullness around the chin area. Just be sure to style the hair around the chin away from the face to create the illusion of a wider jawline.

Source: Fringe Benefits: The Most Flattering Bangs For Your Face Shape