No Galliano Replacement at Dior To Be Named Until Autumn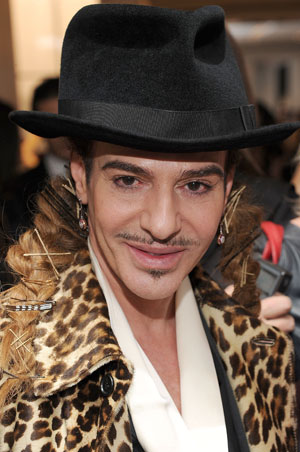 It has been reported that parent company LVMH won't be announcing the next Dior designer until Autumn. I know that we've been waiting on pins and needles to see who John Galliano's successor is. The reason for the wait is twofold: Firstly, Galliano has yet to be formally fired, and secondly because LVMH doesn't want this season to be a total wash.
It seems that Riccardo Tisci of Givenchy is at the forefront of the line for the job, but that there are other candidates being considered too. This is all just speculation of course, as everything has been hush-hush since the scandal broke. Want to hear something crazy though? It's been rumoured that Galliano's outbursts were actually all a set up. I'd hate to believe that's true, but fashion has been known to perpetuate vengeance.
What do you think really happened?