Geri Halliwell for Topshop Working with Sir Philip Green
Is Geri Halliwell About to Create a Topshop Range?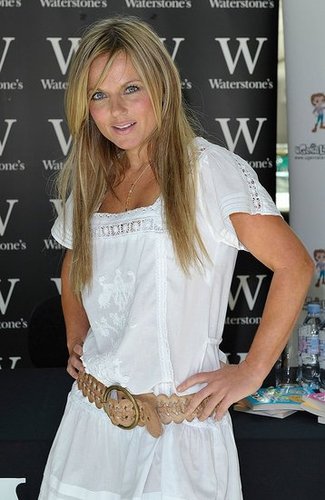 The rumour mill has been working over time this weekend as suggestions that Geri Halliwell is creating a range for Topshop begin to surface. The singer has recently been out of the country holidaying with her current beau Henry Beckwith, but she still found time to have a meeting with Sir Philip Green at his Topshop office.
Since leaving the Spice Girls Geri has had her fingers in many pies! She had a solo career, brief spell of acting, became a UN ambassador and has more recently created a line of childrens books. She is also a big fan of the High Street and is regularly spotted in key pieces. For example, when she attended the Monaco Grand Prix she wore a Topshop Unique number and wore a Warehouse dress to a book signing. Would you be interested in a Geri Halliwell clothing line?