Giambattista Valli For Macy's
Is Giambattista Valli the Next Designer to Head to Macy's?
On the heels of Karl Lagerfeld's designs set to hit Macy's in September, it's speculated that Giambattista Valli will debut his own collaboration for the department store in November. The two are only half of the store's four-part designer effort to excite the company's Impulse department, geared toward a younger, contemporary crowd. You may remember Matthew Williamson's cool capsule collection, which launched at Macy's in April, or Kinder Aggugini's designs, which kicked off the designer initiative in February. As for Valli, with a celebrity following that includes SJP, Mary-Kate Olsen, and Olivia Palermo plus an aesthetic that's gorgeously femme and modern — would you be interested if his designs showed up at Macy's? Tell us in the comments!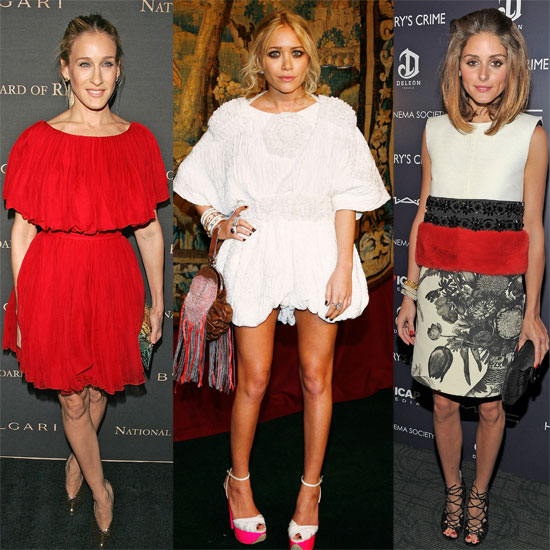 From Left: Sarah Jessica Parker, Mary-Kate Olsen, and Olivia Palermo all wearing Giambattista Valli.