Will Giorgio Armani Help With Milan Fashion Week?
Should Giorgio Armani Help Revamp Milan Fashion Week?
In an attempt to revitalise and rework the current state of Milan Fashion Week, Italy's National Chamber of Fashion is calling a public mea culpa, WWD reports. With an uptick in designers opting to show in London and international press leaving Milan early to head to Paris, the need for change is pressing. "If Milan has declined, it's because of everyone's selfishness. We should all be less selfish and more open," said Prada CEO and Chamber Vice President Patrizio Bertelli.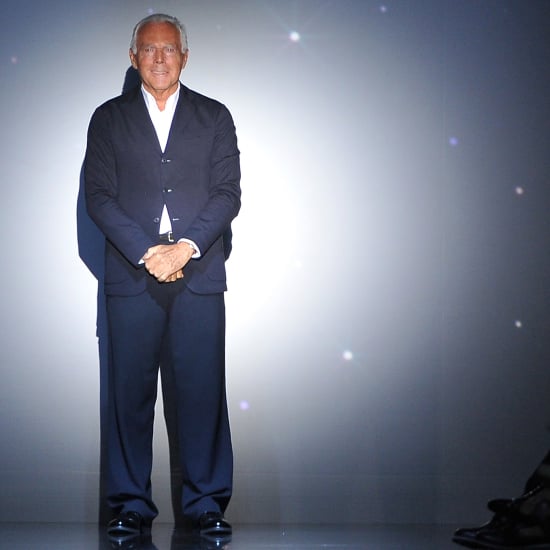 Of course, as with most master plans, there's always a snag, and this one comes courtesy of Giorgio Armani and Dolce & Gabbana. The two labels are not currently part of the Chamber, which means there will be some amendments afoot if they don't join the association; namely, they will not be officially included on the Milan Fashion Week calendar going forward. While Dolce & Gabbana has not commented, Giorgio Armani has. The designer voiced his support for bringing Italian designers back to Milan Fashion Week and called the revamp "a good initiative." However, he said he doesn't have current plans to join the Chamber and plans to show his collection on a "strategic" day during MFW. But why not join if you share a common goal?