Gisele Brings Attitude (And Those Legs!) to the Runway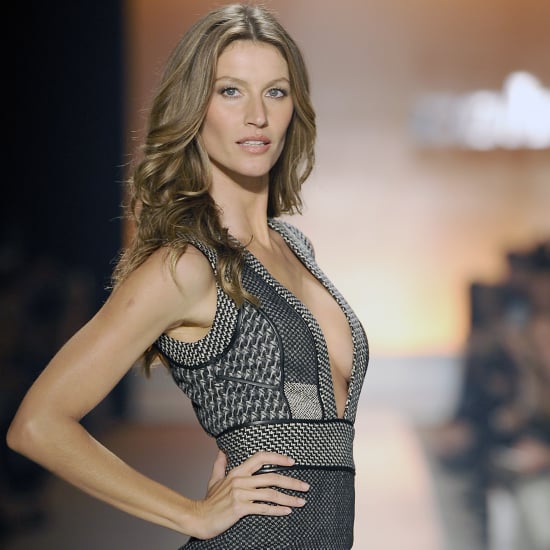 While you were celebrating Halloween, Gisele Bündchen and Erin Heatherton — both veterans of the Victoria's Secret Fashion Show — were busy walking the runway at São Paulo Fashion Week.
Bündchen and Heatherton were both spotted at Thursday's Colcci Winter 2014 show, where they donned gray crop tops, dresses, and pieces cut from houndstooth. And while those looks were more on-the-street than fantasy-chic, both models made them look spectacular as they came down the runway. A look at these models at work, here.