Gisele Bundchen Names Her Baby Boy Benjamin
Gisele Bundchen Names Her Baby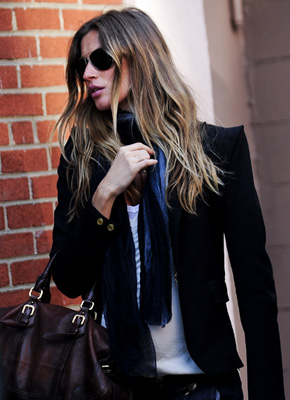 It's been a few weeks since Gisele Bundchen gave birth to her first child, a baby boy! She has finally revealed some details about her new son including his name. Gisele and her husband Tom Brady have named their child Benjamin Brady.
She commented on her website, "I want to thank you all with all my heart for the immense love I have received here on the website. I am living a very special moment in my life. Benjamin is a blessing and I could not be happier."
Congratulations! It sounds like it's going to be an exciting festive period in the Brady-Bundchen household.