Gliteratti: New York Necklace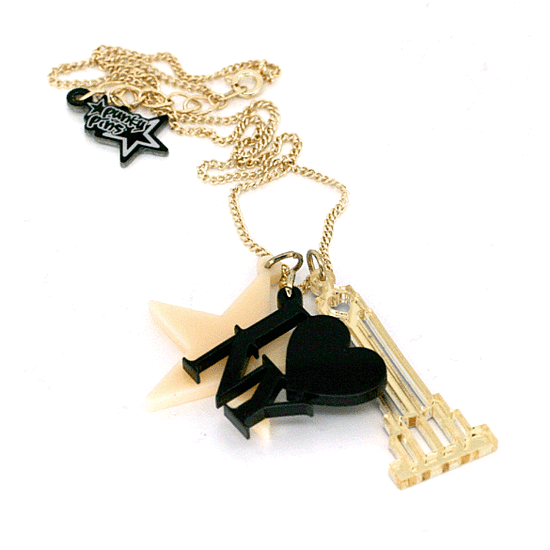 If you're a fan of Gok's Fashion Fix then you're probably already familiar with this necklace that featured in his Sex and the City inspired challenge last week.
He teamed the necklace with a dress constructed from two Warehouse skirts and cute knee high socks.
The necklace, by Punky Pins features three small pendants representing New York including a small 'I heart NY' one. The funky piece of jewellery is available for just £15.
There is also an adorable Paris necklace featuring the eiffel tower and a 'Je t'aime' pendant also for £15.