Glitterati: Disney Couture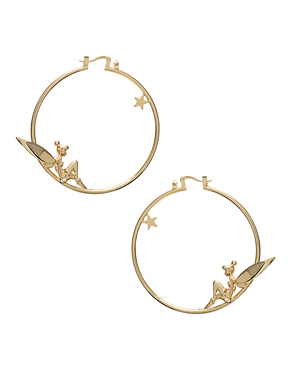 Nope, these Tinkerbell earrings are not for children! Believe it or not, the latest jewellery trend to sweep Los Angeles is Disney Couture which has been spotted on Nicole Richie, Lindsay Lohan and Paris Hilton.
The jewellery features classic Disney imagery including the castle, a looking glass, Mickey Mouse and Tinkerbell. I have developed a soft spot for the 'Believe' necklace (£21.75) with tiny star detail. I also like the Alice In Wonderland suede wristband (£74).
See below for more pieces from the collection and tell me, which is your favourite?