Glitterati: Luella Woven Loop Charm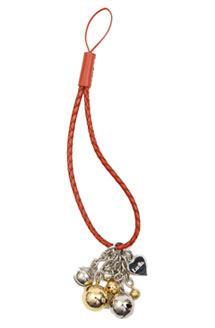 Admittedly on first glance this loop charm by Luella (£49) looks worrying like a noose with charms on the end but it is actually a charm to be attached to your handbag, your keys or even yourself.
It features a cluster of bells and Luella heart charm meaning it will make quite jingle as you walk! I think it's a great treat for yourself or the perfect gift for a friend.