Glitterati: Peacock Earrings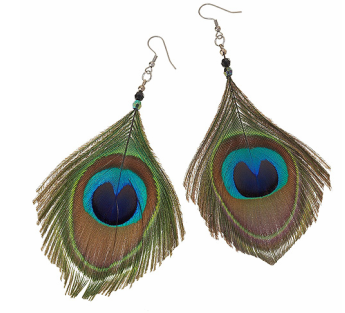 Peacock accessories have kind of snuck up on me as a trend but it is a trend that I intend to embrace. It makes perfect sense for peacock feathers to be used for decorative purposes as peacocks generally look like creatures which put a lot of effort in to their look.
These earrings which feature the very end of a peacock's feather are available from Dorothy Perkins (£7). They are perfect for the resurgence of the Boho trend and would accessorise a layered, bopo outfit perfectly.