Go By a Secret Path Wins 2008 Fashion Fringe
Breaking News: And the Winner of 2008 Fashion Fringe Is...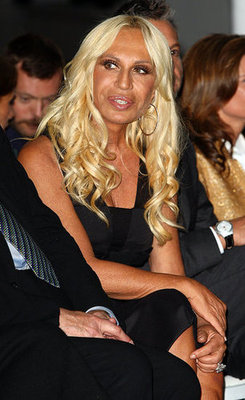 The Fashion Fringe competition has become a major part of British fashion. Discovering brands such as Basso & Brooke, Aminaka Wilmont and Erdem, it is now in it's fifth year headed up by Colin McDowell with guest judge Donatella Versace. Today in Covent Garden they held the final part of the competition in the midst of London Fashion Week.
The four finalists were Go By a Secret Path, LF Markey, Sarah Easom and William Tempest. But we can now reveal that the winner of £100,000 funding for their next collection is Eun Jeong Hong for her label 'Go by a Secret Path.'
There was plenty of celebrity support for the show from Alexa Chung, Emma Watson, Roland Mouret and Dita Von Teese. Donatella Versace presented a tearful Hong with her award.
Source