Gossip Girl Starts Tonight!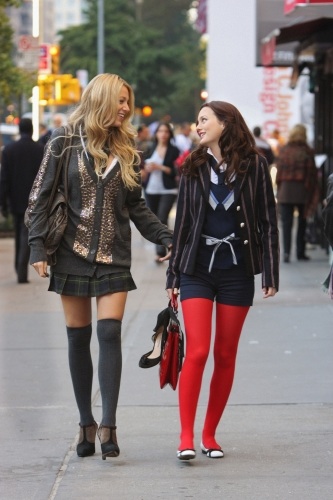 This evening US teen drama Gossip Girl finally hits our screens! Hurrah! Prepare yourself for a lot of very attractive teenage girls with a wardrobe you would literally kill for and plenty of bitchiness.
Pop UK has a preview of what's in store but more importantly, keep your eyes on their style in preparation for tomorrow's quiz! If there has been a void in your life since the death of Marissa in the O.C (let's face it, that's when it started to go downhill!) then this will definitely fill it.
Watch out for Blair Waldorf (Leighton Meester, right) who has already made red carpet news and Serena Van Der Woodsen (Blake Lively, left) who will leave you wondering just how she pulls those looks off. It's on ITV2 this evening at 10pm.
You know you'll love it!
XOXO