Grace Coddington Working on Memoirs
Grace Coddington is Writing Her Memoirs!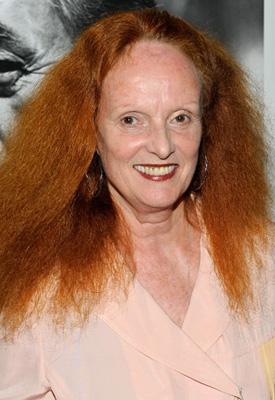 Grace Coddington became one of the world's best loved fashion editors following her role in The September Issue. The US Vogue creative director has since decided to cash in on the hype surrounding her by penning a memoir.
Grace has reportedly enlisted Men's Vogue editor in chief Jay Fielden to help her write it. Grace told WWD, "We're just starting, and I think it's going to be a really fun project. I'm hoping it's going to be very rich in fashion history. It's more than just about me."
The book is expected to cover her early life in Wales, her times as a model in London in the '60s and her magazine career. Grace began working as a styling on British Vogue, she later joined American Vogue with Anna Wintour in 1988. I think this could be a really interesting read and would definitely include a lot of details about the fashion industry as a whole.
I am excited! This is not the first book Grace has worked on of course, she also released Grace: Thirty Years of Fashion at "Vogue" in 2002 and more recently, The Catwalk Cats. Are you interested to find out more about Grace's life?