Halloween Costume Idea: Dark Willow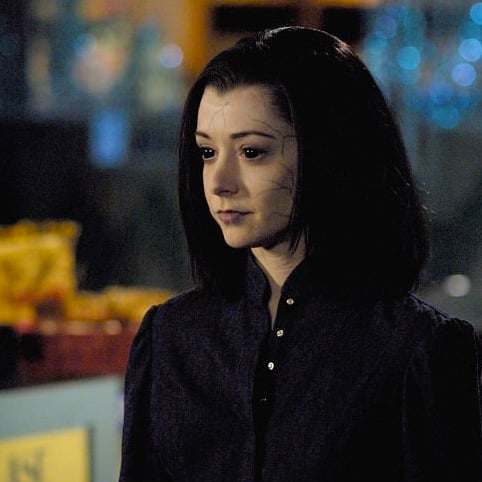 The costume: Dark Willow
It's been 10 years since Dark Willow, the world's most powerful (and seriously P.O.-ed) witch, appeared on Buffy the Vampire Slayer, but this Halloween costume is just as freaky now as it was then. It's a win-win choice from the Buffyverse, since fellow fans will get the costume immediately, and everyone else will just be impressed by your spooky look.
Hair and makeup: The key to this costume is black hair (if you need to, grab a wig!) and visible veins. Start by applying matte foundation in a shade lighter than your own skin tone. Next, use a damp eyeliner brush to draw on dark purple or black gel eyeliner as "veins." Fill in brows with black pencil or powder. Apply a dark red matte lipstick, then dab a bit of concealer on lips for a spookier look.
What to wear: Black, naturally. A fitted blazer and sleek black pants are very makeover-of-the-damned.
Take it to the next level: Go all out with black contacts, and you'll soon be one truck-driving magic mama.