Handbag Online Fashion Awards
Vote in the Handbag Online Fashion Awards
I like to keep up-to-date with online shopping (so that I can bring you all the latest news), and now my expertise has been used to judge the Handbag Online Fashion Awards!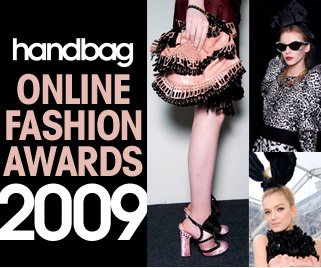 As part of the panel, along with Leon Bailey Green, Handbag editor Belinda White and Courtney Blackman, we have selected a short list for the fashion sites.
Choose your favourite place to shop online by clicking here and voting. You can select your favourite vintage, High Street, lifestyle, ethical, accessories and designer sites in addition to your favourite fashion blog.