Harold Tillman Teams Up with Jo Wood on Clothing Line
Jo Wood and Harold Tilman to Launch Clothing Line?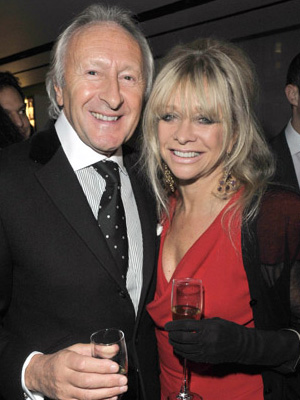 Rumours are swirling today that British Fashion Council chairman Harold Tilman and Jo Wood are in talks to create a clothing line.
Their plans are also likely to include Los Angeles based fashion designer Christopher Wicks. Jo Wood already has her own skincare line and has made several catwalk appearances. Meanwhile, Harold's design credentials include being an investor in both Jaeger and Aquascutum.
It would be interesting to see Jo's creations and she certainly has great fashion connections. She was a front row regular at London Fashion Week in February which could have been part of her research. Christopher Wicks is also said to be interested in British style. Would you like to see Jo launch a clothing line?
UPDATE: A spokesperson for Harold Tilman has informed me that he is not working on a clothing line with Jo, but has been offering her advice as he does with many designers.