Hats: An Anthology by Stephen Jones at V and A
Fab Field Day: Stephen Jones Hat Anthology at V&A
This is already one of the most talked about exhibitions of 2009 so I couldn't wait to get down to The V&A to check it out. It opened at the end of London Fashion Week with a big party (with lots of hats!) and runs until the end of May.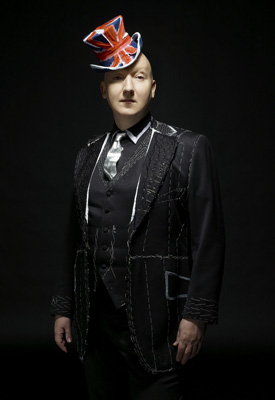 Stephen Jones is one of the most celebrated milliners of the modern age and has designed headwear for many of the major fashion houses including John Galliano, Giles Deacon, Gareth Pugh and Comme des Garcons. Instead of just celebrating his own creations, this anthology looks back at hats throughout history until the modern day. Here you will find a vast range of headpieces from the Ancient Egyptian styles to Sarah Jessica Parker's Philip Treacy creation.
The exhibition explains every element of hat making from the actual process, to inspiration, to the salon, to the client, with many historical references along the way.
As well as including some of the most famous milliners of the 20th century like Elsa Schiaparelli and her shoe hat, it also includes some upcoming names such as J. Smith Esquire and Piers Atkinson.
This is definitely worth seeing and I would recommend booking tickets as it is very popular. Also, be sure to check out the gift shop afterwards for many Jones-esque treats! If you've already seen the exhibit, what did you think?
Images courtesy of the V&A, Christian Dior, Justinephotography and Source