Hats Off To The Ladies at Aintree Racecourse
Which Aintree Ladies Day Hat Do You Like Best?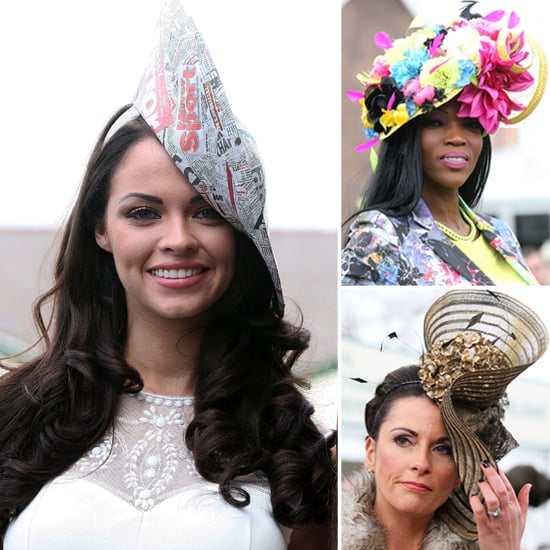 Hats off to the creative women who attended Ladies Day at the Aintree Racecourse in Liverpool earlier today. Clad in a newspaper cone concoction, a colourful feather flurry and a beige dried hydrangea set in a net, it certainly isn't Ascot, but it sure looks like fun. Vote below to let me know which of these lovely headpieces you favour and shop more fun headwear here.