Here's Everything You Need to Know About the Shed That New York Fashion Week Is Moving Into
Here's Everything You Need to Know About the Shed That New York Fashion Week Is Moving Into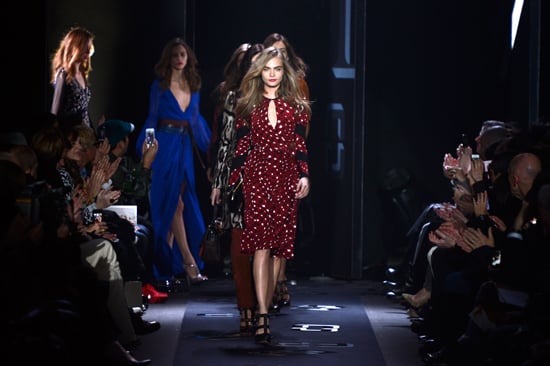 New York Fashion Week has all but outgrown its current location, Lincoln Center. Luckily, in about four years, the whole kit and caboodle will move west to a multiuse performing-arts space with a retractable canopy, known as the Culture Shed.
"I am superexcited about the Culture Shed," Diane von Furstenberg, designer and CFDA chairwoman, told WWD. She also noted that she and the Shed's board have raised much of the money needed to build the $300 million (roughly £200) structure. "It will be a huge cultural center, and, yes, a wonderful place for Fashion Week."
Find out everything you need to know about the Culture Shed when you keep reading.
The Shed is one of many structures being planned for a £10 billion development called Hudson Yards, which will turn an old rail yard on the west side of Manhattan into a complex of office towers, apartments, hotel space, stores, parks, and even a public school.
Von Furstenberg said she's been working on this project for years, telling WWD her first meeting with the city about finding a bigger location for Fashion Week, which spawned the idea for the Shed, was in 2006. (She and the CFDA have even been working with developers to make sure that the structure has the backstage space and check-in areas Fashion Week needs.) In 2011, a year before developers even broke ground on the project, Mayor Michael Bloomberg told reporters that the city needs "to make sure that we have the venues for these kinds of events, and the Cultural Shed is one of those buildings that would be built to be able to handle that."
Perhaps that's why Coach and L'Oréal, two brands whose products regularly appear at Fashion Week, already plan on moving their offices into Hudson Yards' South Tower. And we're guessing they won't be the last fashion-minded companies to move to the area.