Here's a New Video of David Beckham Posing in His Underwear For H&M
Here's a New Video of David Beckham Posing in His Underwear For H&M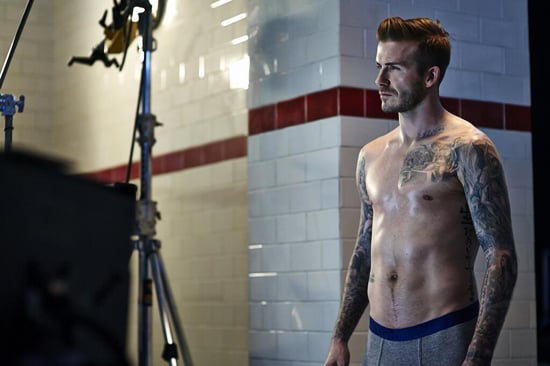 David Beckham's underwear collection for H&M is the gift that keeps on giving, specifically because the former football player is all too willing to star in the campaigns for it.
Tuesday morning, H&M's followers awoke to a behind-the-scenes video for the Autumn 2013 ads, which feature Beckham posing around a locker room in various states of undress. There are, of course, lots of frames in which he's wearing a pair of briefs and little else. But since this is a practical and complete Autumn/Winter collection, there are also long johns, jogging bottoms, and long-sleeved tops, too.
A look at the video below.