The Hills, Season 4, Episode 1, Fashion quiz, Lauren Conrad
The Hills Fashion and Beauty Quiz: Season 4, Episode 1
Last night the fourth season of The Hills started on MTV. Feels like we have had to wait forever for this season in the UK so it was very exciting to see them return. The season started with a bang as tensions rose between Audrina and Lo leaving Lauren in an awkward position. How well did you watch the series? Take our fashion and beauty quiz to find out.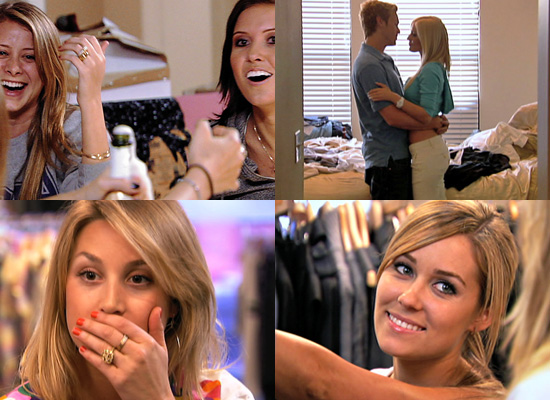 Source
The Hills Fashion and Beauty Quiz: Season 4, Episode 1
At People's Revolution when Lauren tells Whitney about her date, how is her hair styled?