Hot Celebrity Bikinis of 2011
Whose Bikini Do You Like Best?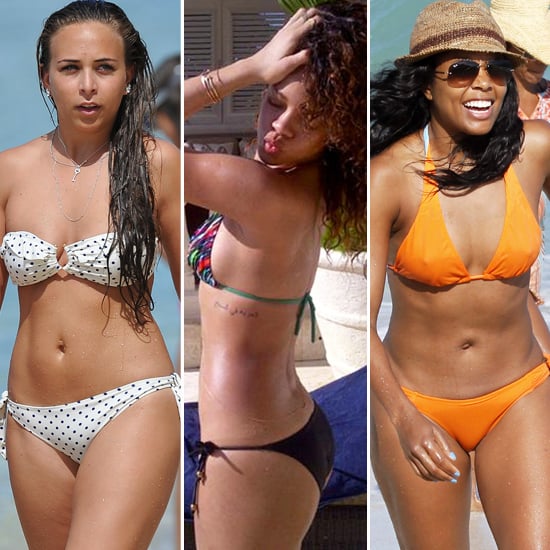 Since the Caribbean island of Barbados is a direct flight from the UK, it's no wonder why lots of Brits jet set off to the warm weather this time of year. We've spotted Chloe Green, Rihanna and even Simon Cowell and Sinitta on the sandy white beaches recently. Barbados is often a hot holiday spot for Cheryl Cole and the Rooneys too. Miami is also a straight shot from the UK, and plenty easy to reach from anywhere in the states. Perhaps that's why Gabrielle Union was spotted frolicking on the beaches there earlier this week. Out of these three bikinis, which do you like best?