House of Harlow Shoes by Nicole Richie Autumn 2009
First Look! House of Harlow Shoes
Earlier this month, Nicole Richie announced plans to launch a contemporary womenswear line in time for Spring 2010. The whole collection is yet to be unveiled, but I can now show you some of the footwear! It will be available from MyWardrobe from early 2010 and I have a sneak preview of the footwear for you. The shoes reflect Nicole's own style with an eclectic mix of influences. She explained,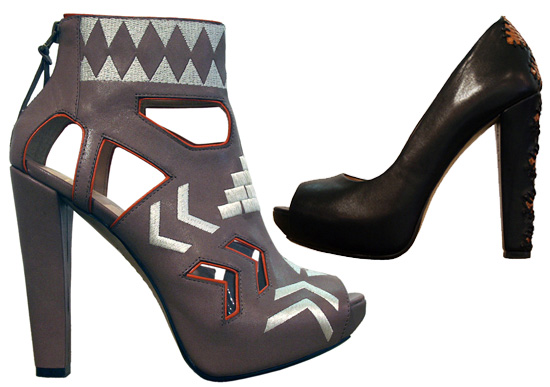 "Fashion should be accessible. That was my philosophy when designing House of Harlow 1960 and it remains my philosophy for Winter Kate. I started working on this collection in early 2009, the pieces can be dressed up, made casual but most importantly, they provide the wearer a means of self-expression and fun."
I really like the cut out ankle boots and the detail on the heels on the black peep toe. What do you think of Nicole's footwear debut?