House of Holland Autumn 2014 Bag of Tricks Clutch
What Does Henry Holland Have in His Bag of Tricks This Autumn?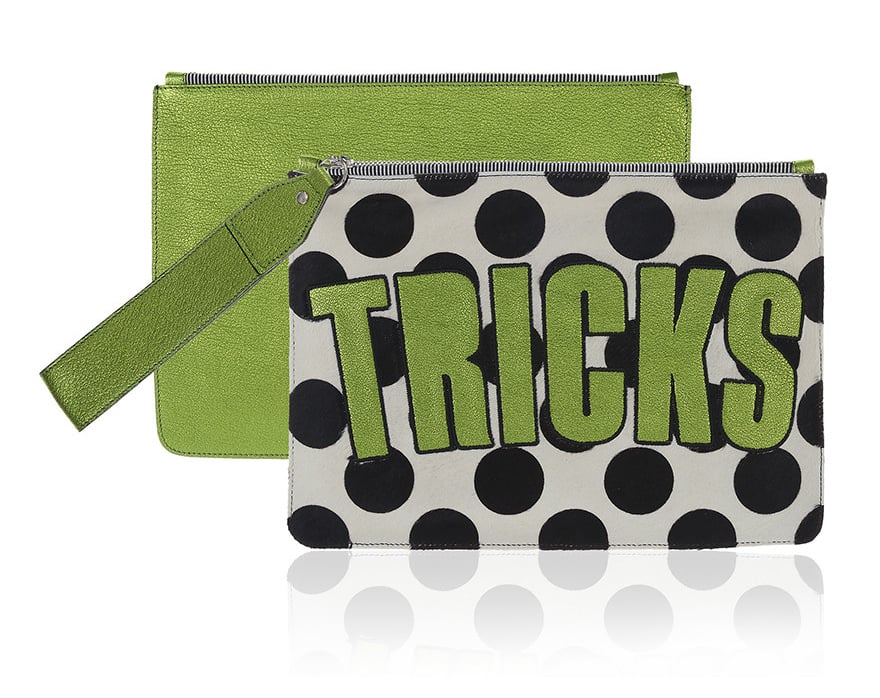 The piece: House of Holland Green & Polka Dot Bag of Tricks
The price: £285
Why we want it: Following his London Fashion Week show this weekend, we've had Henry Holland's bright and bold designs on the brain. We may have a while to wait for his '70s-inspired Spring looks to hit the shops, but the good news is his Autumn collection — an equally bold offering inspired by debauched debutantes — is on sale now. What wannabe prom queen doesn't need a bag of tricks to look her best? Flip this bag over to get two for the price of one; a grass green metallic clutch or a fun polka-dot style. It's big enough to hold much more than just a lipstick, and the oversize zip tab gives you easy access to all your essentials.
Front Page